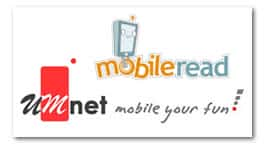 2 Free Mobile Ebook Sites
by MobileRead and Umnet
Tonnes of ebooks for your mobile toys. The list is humongous, so jump in and drown yourself in the endless line of information and stories. Both sites cover various formats, so feel free to choose whichever that suites you the best. Have fun reading!!
Click on the links below to start downloading your free ebooks:-
MobileRead.com – Various Formats
UMNet.com – Various Formats
Items posted here are free at the time of posting. If you find they are no longer free, kindly notify us immediately through our contact form.
What's Next?
Subscribe Getfreebooks via email: