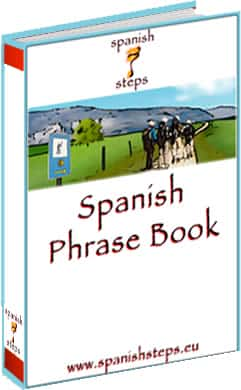 Spanish Phrase eBook
by Robert Hamilton
Robert has visited Spain many times over the last 10 years and realize the importance of at least trying to communicate with the Spanish people. They really appreciate it when you try and will do what they can to help you on your way. Whether walking on the Camino de Santiago, visiting one of the many Spanish festivals or just enjoying a break in the sun, whatever your reason for visiting this beautiful country, here are a few pages of useful Spanish words and phrases. This ebook will not make you a fluent Spanish speaker but it will be enough to get you started.
Click on the link below to start downloading this free ebook:-
Spanish Phrase eBook – 12 pages, 818KB (PDF)
Items posted here are free at the time of posting. If you find they are no longer free, kindly notify us immediately through our contact form.