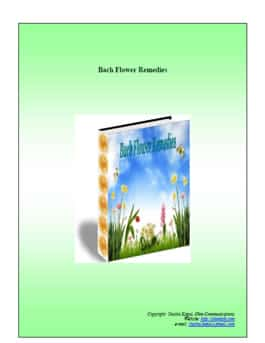 Bach Flower Remedies
by Shalini Kagal
These gentle flower remedies are safe to use and also very effective for specific ailments. This ebook deals with the physical, mental, emotional and spiritual states for each remedy. There are 38 remedies in all, as advocated by Dr. Edward Bach, with one combination remedy, making it 39 in all. The ebook also prescribes the dosages that should be given. The mental and emotional states should be kept in mind while prescribing these remedies. When the right remedy is given, astounding cures have been effected.
Click on the link below to start downloading this free ebook:-
Bach Flower Remedies – 84 pages, 924KB (PDF)
Items posted here are free at the time of posting. If you find they are no longer free, kindly notify us immediately through our contact form.