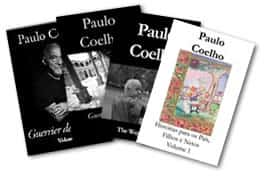 Various Ebooks by Paulo Coelho
by Paulocoelhoblog.com
A great advocate for free content on the net, Paulo Coelho has a good list of free ebooks in various languages and formats for public consumption. I won't spoil the fun and list down the titles here, so jump over and check them out.
Sorry, these ebooks are no longer free.
What's Next?
Subscribe Getfreebooks via email: