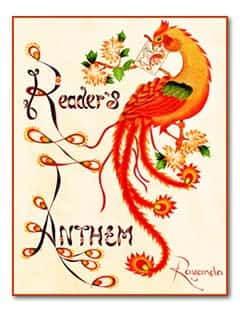 Reader's Anthem
by Rayanda
Read all about it! proclaimers of the word would shout. They're gone now, but we still read. Why? Here's an answer in the colorful tradition of illuminated manuscripts. The perfect ebook for readers and writers to treasure and cherish.
Click on the link below to start downloading this free ebook:-
Reader's Anthem – 7 pages, 10.5MB (pdf)
Items posted here are free at the time of posting. If you find they are no longer free, kindly notify us immediately through our contact form.