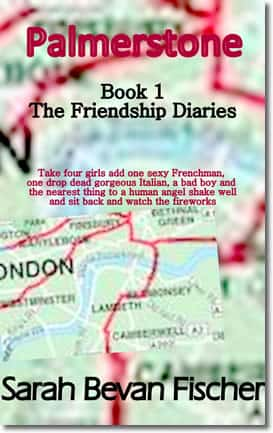 Palmerstone
by Sarah Bevan Fischer
Take four girls add a sexy French man, a drop dead gorgeous Italian, a bad boy and an angel and shake well. The resulting cocktail will have you reeling between tears and laughter.
Penny, an only child, longs to be swept off her feet, marry, and have lots of clever and beautiful children and live happily ever after in a cottage with roses around the door; she is well on the way to living the dream with the wonderful Charles but will it all end in tears?
Caitlin, a Park Avenue Princess, shops and parties as she seeks the man of her family's expectations; a tragedy leads her to Paris and into the arms of a hot handsome Frenchman but would her family approve her illicit love?