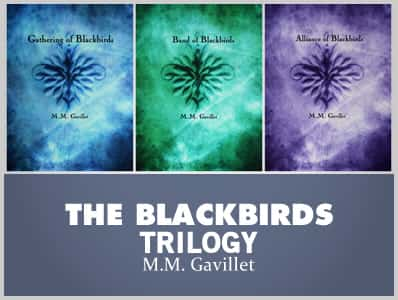 "I like nonsense, it wakes up the brain cells. Fantasy is a necessary ingredient in living." – Dr. Seuss
Book One: Gathering of Blackbirds
When fifteen-year-old Emily Moore buys a necklace at a thrift shop, she didn't expect that purchase would land her in the middle of an ancient struggle between powers of lost civilizations.
It isn't until she saves Gabe, a fellow classmate and a boy she hardly knows, from two strangers that drifted into the small Midwest town of St. Francis, does she realizes the danger she had fallen into. This is Emily's first encounter with the Alliances Creed, a group devoted to securing magical implements.
Now, caught red-handed with a magical pendant, Emily must prove her innocence or suffer consequences of the laws of Atlantis.